Well, it doesn't look like I posted anything on Friday, but at least I am posting it now.
Act 6
Scene 3
Avant Gardens
---Everyone else is inside the Sentinel camp meeting people---

Beck Strongheart: Welcome. Where is Duke and Hael?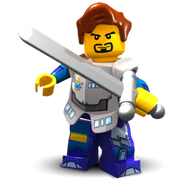 Blossom: They went into that cave over there to get a Maelstrom Cube. Who are you?
Beck: My name is Beck Strongheart. I am a Sentinel commander and I run this whole outpost over here.
Dexter: What is that cave over there?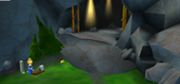 Beck: That cave leads to the monument. Want to go and see it?
---Everyone agrees; Duke and Hael come back---
Duke: We're back. Did you guys meet Beck yet?
Kai: Yes, we did. We were just about to go see the monument.
Cole: Hey, look, there is Rocco Sirocco!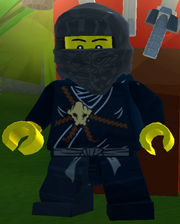 Jay: Let's go meet him!
Ad blocker interference detected!
Wikia is a free-to-use site that makes money from advertising. We have a modified experience for viewers using ad blockers

Wikia is not accessible if you've made further modifications. Remove the custom ad blocker rule(s) and the page will load as expected.